# 87 - HOW TO KEEP YOURSELF & OTHERS WELL
How to Keep Yourself & Others Well
With everything that is going on in the world and just in general, we thought it best to remind everyone the best measures to take to ensure the health of yourself, your family and your clients.
Whether you're a home salon, mobile technician or work at a thriving and busy salon in the heart of the city, one of the main importances you need to ensure gets done at every single point is hygiene. If this falls out not only do you risk getting sick, you risk losing income, getting your family sick, co-workers, pets, mail man and your local ice creamery! Which is no good for anyone!
So we have put together a few basic guidelines which will help you do your part in hygiene (worldwide outbreak or not) and ensuring you keep them dollars rolling in and staying happy, healthy and rocking your best lash life!
FACE MASKS - To be worn at all times when you are in close proximity to clients.
Before putting on a face mask, wash your hands with soap and water.

Inspect the mask to make sure it has no obvious tears or holes that would render it ineffective. 

Determine which side of the mask is the front. The coloured side of the mask is the side that faces away from you. 

Determine which side of the mask is the top. If the mask has a stiff, bendable edge, this is meant to mould to the shape of your nose and is the top. 

If your mask has elastic bands that fit over your head, hold the mask on your face while stretching the bands over your head to secure it in place. 

Pull the bottom of the mask over your mouth and chin. 
CLEANING AND SANITISING - This should be done at the beginning of each day, in between clients (when possible) and at the end of the day. This also applies to life in general
Clean and sanitise frequently touched common surfaces and high-traffic areas in your home and workplace several times a day, depending on frequency of use: 
Any other frequently touched common surfaces
  

2.

Sanitise your bathroom(s):
   

3.

If you use a vehicle to travel, sanitise the surfaces: 
Any other frequently touched surfaces
CLEANING AND SANITISING Products to Use for Sanitising. This is a suggestion and does not supersede any local regulations, precautions or procedures.
To sanitise a surface, use a standard disinfectant, such as hydrogen peroxide. Use any concentration between 3% (common household grade) and 7.9%. 
2. Another effective disinfectant is grain alcohol or rubbing alcohol. Use alcohol-based products with at least 70% alcohol. Do not use products with an alcohol content above 90%, as these will evaporate before killing viruses.
3. You can also use a bleach-and-water solution of 20 ml bleach per 1 litre of cool water. When preparing a bleach solution, always check the bottles expiration date to ensure the bleach has not expired. Avoid contact with skin.
Note: Never mix bleach with any other cleaning solution or liquid except water.
4. Always read and follow the manufacturer's instructions for how to apply the disinfecting product, including the length of time it should be left on a surface.
We all know in life the world can sometimes be a scary and crazy place. Sometimes outbreaks occur some are severe and can be worldwide, some are less scary and can be local or just in your home. These tips and tricks can help you stay in control of your environment: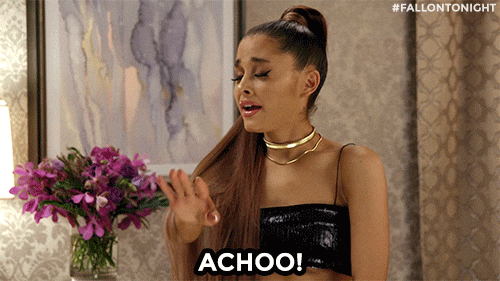 HANDLING ILLNESS OR ITS SYMPTOMS:
If you become sick or have symptoms that may indicate you are sick, avoid contact with others and seek proper medical care as necessary - even this means having a day off to get it sorted!
When there is a rare case of an infectious disease outbreak in your area, you should do all of the above more often and have more attention on how well you do them. But also keep informed with your local regulations and guidelines. Chances are your local and state governments are already on top of these things and have actions in place, so the best way to find out the true information and what you should be doing is checking out those websites. Listening to the news constantly, reading every post on any social media platform and listening to your local barrister about their brothers, girlfriends best friends mothers cousins baby-sitter, although it can be very interesting, it won't give you the true information that you need.
If authorities issue local regulations, precautions or procedures to prevent the spread of a communicable disease, follow these while they are in place.
EXTRA PRECAUTIONS FOR RARE OUTBREAKS:
1. Clean and sanitise frequently touched common surfaces and high-traffic areas in your home and workplace more often than normal. This includes, but is not limited to:
Any other frequently touched common surfaces 
2. Sanitise your bathroom, kitchen and vehicle more frequently than usual. 
3. Find directions on any specific disinfectant to use for the type of outbreak. You may need to use a product that kills a specific bacteria or virus.
All in all, If you follow the above, you can help prevent the spread of illness and maintain a healthy environment for yourself, your clients and your family!
And remember that if you do get sick, you need to look after yourself of course, but don't let it get you down. Do things to get YOUR control back and keep busy and productive!!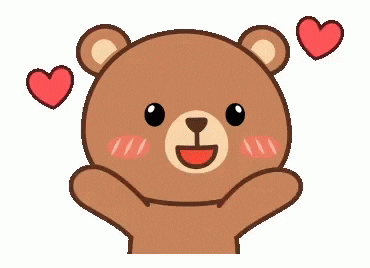 ---