*NEW* Hybrid Brow Tint Course
Regular price
Sale price
$323.00
/
Tax included.
In stock, ready to ship

Inventory on the way
Internationally Recognised Certification
24/7 Lifetime Course Access
Live Master Trainer Support 6 Days a Week
---
ABOUT THE HYBRID BROW TINT COURSE
Welcome to the newest member of our course family, Hybrid Brow Tinting. Hybrid Brow Tint is the latest brow tint product, which is going to take the tinting world by storm.
This course will cover everything you need to know about hybrid tint, what it is, how it works and how to get stunning long lasting results for your clients and achieve that beautiful skin stain for perfect brows.
Included are modules and video demonstrations on how to use the product, how to create multiple colours and shades from your 4 base colours so you can match every client and how to map out and get the perfect brow shape for your client.
Learn more about what Hybrid Brow Tint is by clicking clicking here.
IN-PERSON TRAINING
Click here for information on in-person training
Check out these incredible eyebrow results attained using Hybrid Brow Tint.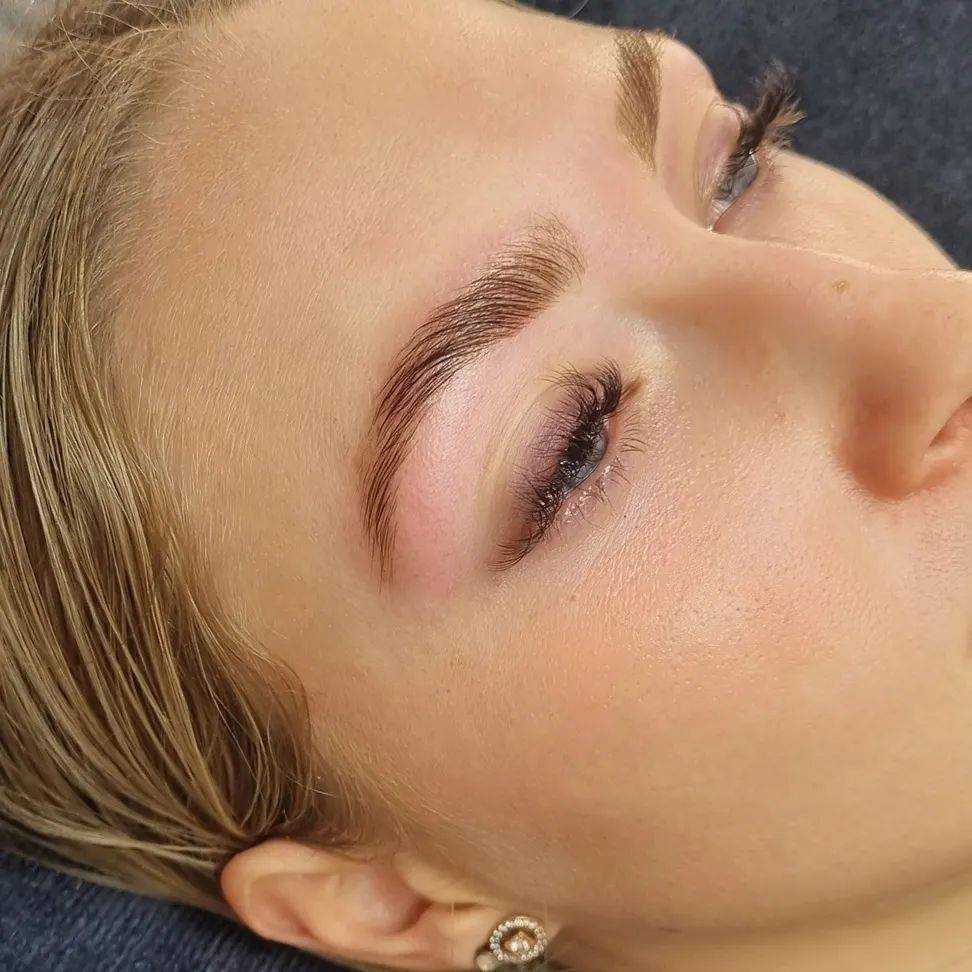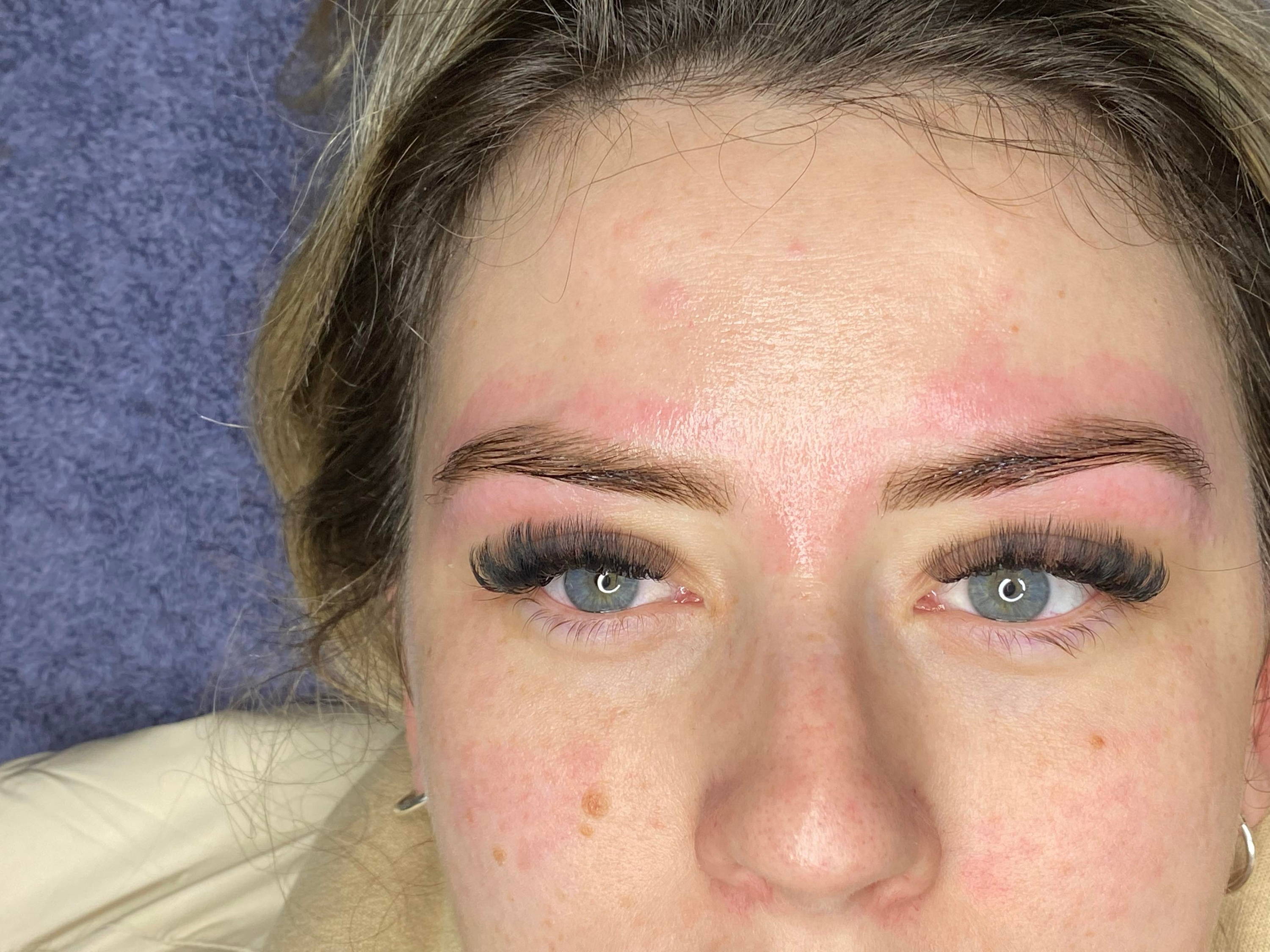 There are no requirements to complete this course
Suitable for all experience levels (including beginners)
What is Hybrid Brow Tint
Hybrid Products & Chemicals
The structure of hair
The structure of skin
Henna vs Hybrid Brow Tint
Regular vs Hybrid Brow Tint
Patch testing and contradictions
Sequence of brow treatments
Prepping the brow
Mapping the brow
Hybrid Brow Tint full sequence
Tips for getting the stain to last
Using Hybrid Brow Tint colours
Colour Theory
Using Cool or Warm tones on your client
Ombre brows
Can I tint eyelashes with Hybrid Brow Tint?
Aftercare
Treatment submissions
Completion and certificate
NOTE: All submitted work and practical assignments will be reviewed by our team of master trainers
Quick guide for which kit to choose:
Complimentary - Best for people who just want enough to get through the course, and maybe a couple services after that.
Basic - Good middle sized kit, enough to complete your course and around 25 clients after that.
Pro - Heaps of supplies! Best value! Enough for around 50 clients
Hybrid Brow Tint Kit

- see "kit inclusions" above

24/7 course access

- learn at times that suit you

Ongoing access to live trainers

- who will help move you through your course with ease

Certificate upon completion

- you'll be certified to complete Hybrid Brow Tint.

Lifetime course access

- refresh your skills, even after you're certified
WHY TRAIN WITH LOCKS LASH?
12+ years experience

Beauty education leaders

Trained 15,000 students + counting

Course content regularly updated to include the most up to date industry information and trends

Our remote courses allow you to train from anywhere; all you need is a laptop, ipad/tablet or phone.
1) Purchase your course
You may also email/phone, or use the form below if you have any questions
2) Your logins will be sent to you
this may take up to 24 hrs (Note: check your spam folder)
3) Login onto our Online Training Platform - from any part of the world!
All your online courses will be in the same spot for easy access. You can do it on mobile or computer!
4) Work through each module
It's best not to skip modules or exercises. Doing so may hinder your progress and understanding.
5) Keep at it until you complete it!
If you have any questions, or require assistance, reach out to our remote learning trainers. They're here to help you complete your course with ease!
6) Receive your certificate (If applicable)
you will receive a pretty, laminated certificate in the post when you completed the course and get passed from the trainers
7) Lifetime course access
Great for if you ever need to refresh your knowledge!
***NOTE: If your course has not arrived in your email within 24 hours, please contact onlinetraining@lockslash.com.au.